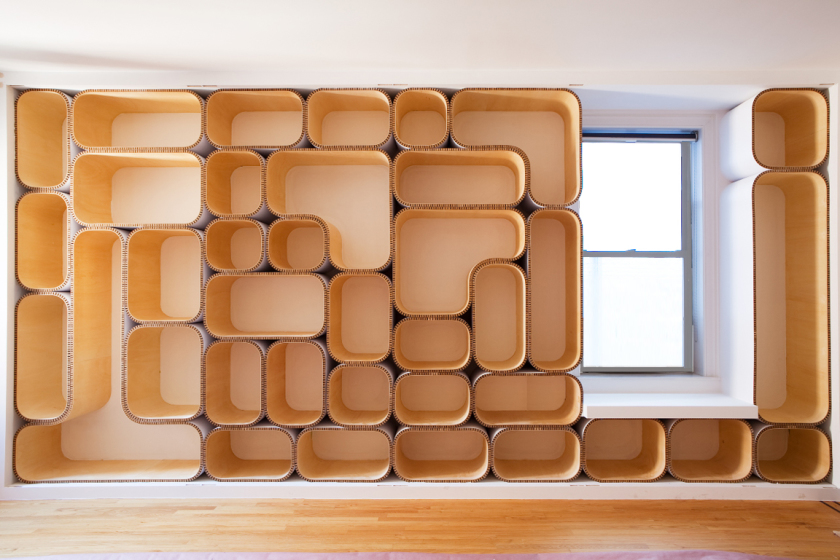 Spivak
PRODUCT DESIGN
2010
Location: Riverside Drive, NY
Description: Squish and Switch was designed for a Columbia University professor, Gayatry Spivak, who wanted us to help her connect with her new home. She bought the place 3 years ago and still did not unpack because she felt estranged from it. We worked together to device these pieces that fit her practical needs and at the same time generate a sense of belonging. To do so we used parametric software that enabled us to respond to the very specific needs, while using simple, off-the-shelf materials that feel familiar and were cost effective. Squish shelf is a matrix of 37 interlocking pieces that are "squished" one against the other. We created it by wrapping around the client's objects until we were able to fit them all. Switch shelf is a bookshelf, where the material is bent in order to create book holders. The exact location of the bent curves was switched to hold different book types.
Budget: $16,000
Publications:
New York Magazine - "A Designer Plays Original Tetris"